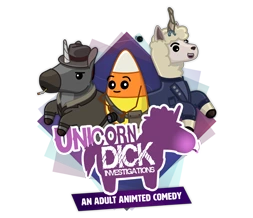 MINT NOW
Mint your Citizen of Unicornitopia & Join our Animated Universe!
Support with peace of mind with
Flair.Finance
Powered by

More Than Just NFT's
Our collectible characters are an all access pass to our development and a part of our animated universe!
Your Citizen: An ALL ACCESS PASS!
Join our Community, Get exclusive access to events, and be apart of animation history!
Community Driven Animated Universe with Live Story Time Events
Help create with our team and watch them grow as artists, join them in building our Animated Expanded Universe through Live Storytime Events! A regular series of animtaed shorts, set in our world, featuring a selection of your NFT collectible characters, that we produce with YOU the community!
NFT Holders can join in & offer ideas, art, and all manner of jokes, skits, and dialog, in collaboration with our team, to help define our Showrunners Vision!
Fan Powered Growth
click to expand
Our supporters can all work together to promote as a community when we release new shorts or episodes!
This will allow our community to grow and popularize our series to the world as one voice, bringing in even more engagment, increasing viewership, and allowing our NFT supporters to prosper with our growth! Truley Fan Powered!
NFT Episode Tagging
click to expand
If your NFT appears in a animated short or our main show its meta data will be updated with an Episode Number and Time Code making it even more rare & collectible, and solidifying its place in our Animated Fan Driven Universe!
Behind the Scenes Work Room
click to expand
Access to our EXCLUSIVE team work channel where we update our NFT Holders with workday updates, sketches, concept art, rough cuts, livestreams, and more!
The Cutting Room Floor
click to expand
Another specialzied discord channel where un-seen bits and peices that get lost, forgotten, snipped, trimmed or discarded from production, will find a home here for our NFT Supporters!
Support an Ongoing Animated Universe & Show!
click to expand
Support the production directly! Our main show is slated for production with the goal of distrbuting through major streaming platforms, along side growing our expanded world of NFT driven animated shorts which release regularly online!
Alongside enjoy a regular feed of animated shorts set in the world of Unicornitopia featuring your NFT charcaters, growing our Lore, and expanding our universe with you the fans!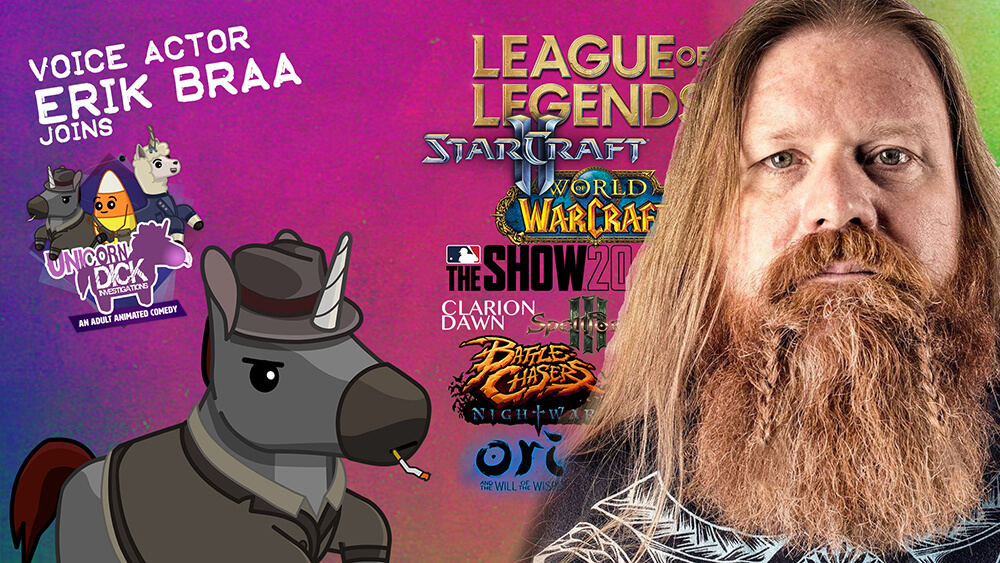 Watch our Launch Day Livestream!
All the reveals, Feels, and sex appeals! Unicorn Dick Is on the Case!
Meet our team, learn about our project, FlairFinance, and joining us
Leauge of Legends Voice Actor ERIK BRAA (Aka Draven/Jax) who has joined our team!

1
Step 1

2
Step 2

3
Step 3

4
Step 4